11 Crazy Facts About Kissing We Bet You Didn't Know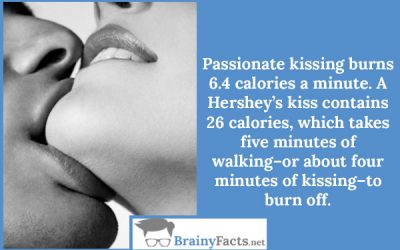 Passionate kissing burns 6.4 calories a minute. A Hershey's kiss contains 26 calories, which takes five minutes of walking–or about four minutes of kissing–to burn off.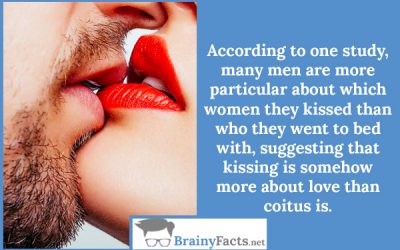 According to one study, many men are more particular about which women they kissed than who they went to bed with, suggesting that kissing is somehow more about love than coitus is.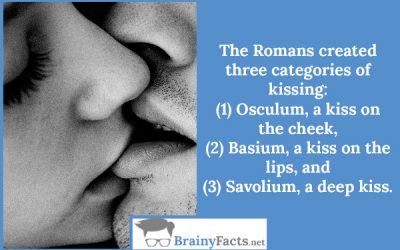 The Romans created three categories of kissing: (1) Osculum, a kiss on the cheek, (2) Basium, a kiss on the lips, and (3) Savolium, a deep kiss.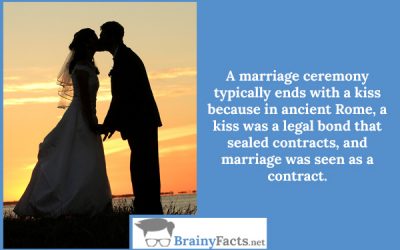 A marriage ceremony typically ends with a kiss because in ancient Rome, a kiss was a legal bond that sealed contracts, and marriage was seen as a contract.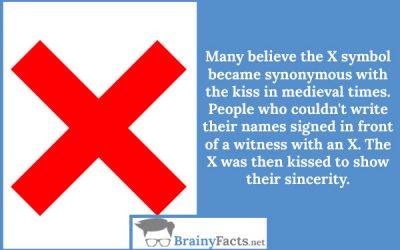 Many believe the X symbol became synonymous with the kiss in medieval times. People who couldn't write their names signed in front of a witness with an X. The X was then kissed to show their sincerity.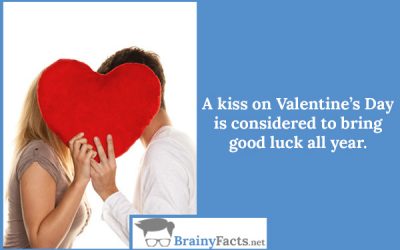 A kiss on Valentine's Day is considered to bring good luck all year.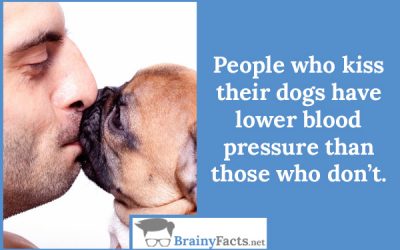 People who kiss their dogs have lower blood pressure than those who don't.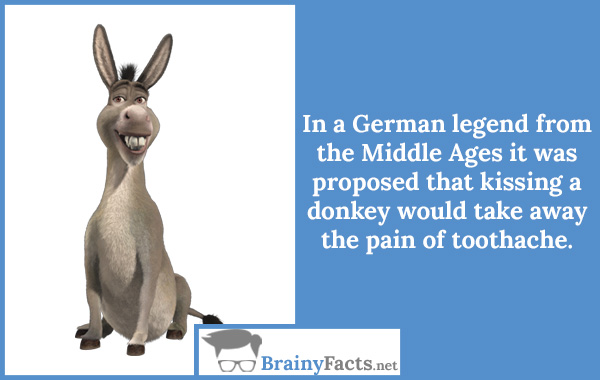 In a German legend from the Middle Ages it was proposed that kissing a donkey would take away the pain of toothache.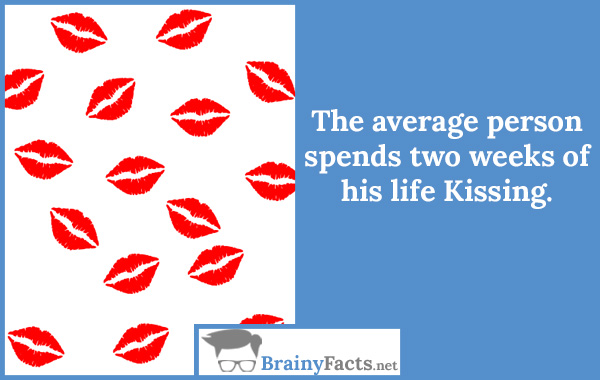 The average person spends two weeks of his life Kissing.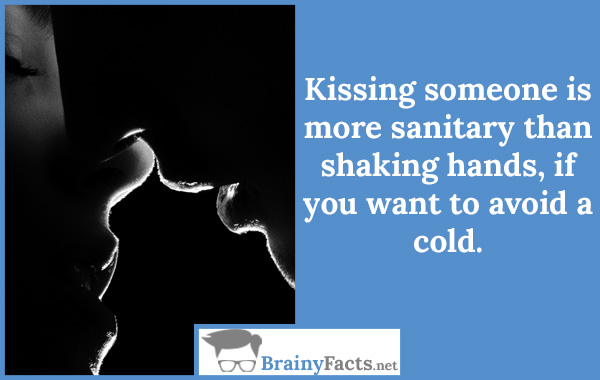 Kissing someone is more sanitary than shaking hands, if you want to avoid a cold.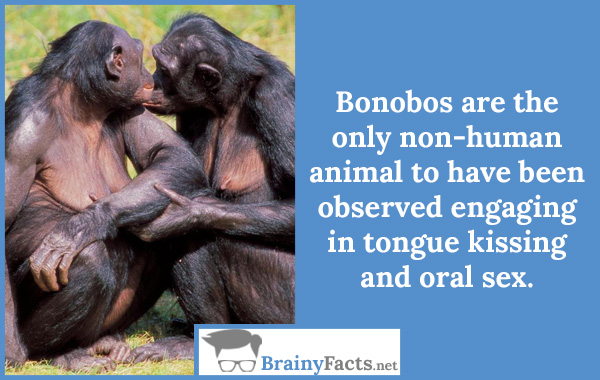 Bonobos are the only non-human animal to have been observed engaging in tongue kissing and oral sex.