10 Crunchy Facts about Potato Chips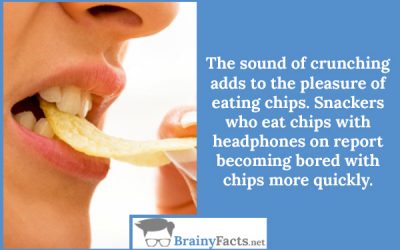 The sound of crunching adds to the pleasure of eating chips. Snackers who eat chips with headphones on report becoming bored with chips more quickly.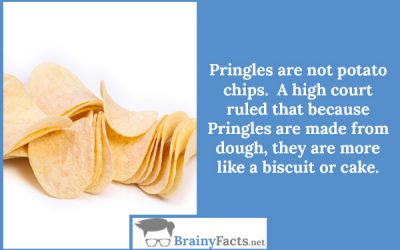 Pringles are not potato chips. A high court ruled that because Pringles are made from dough, they are more like a biscuit or cake.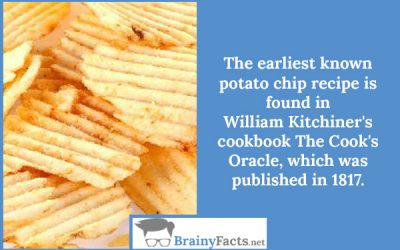 The earliest known potato chip recipe is found in William Kitchiner's cookbook The Cook's Oracle, which was published in 1817.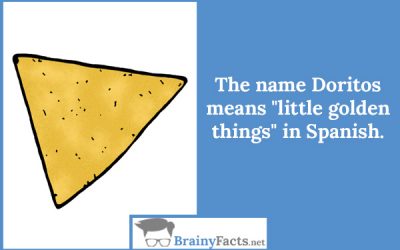 The name Doritos means "little golden things" in Spanish.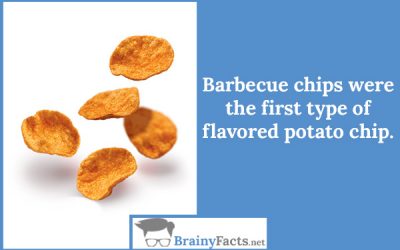 Barbecue chips were the first type of flavored potato chip.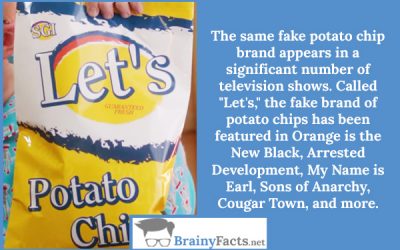 The same fake potato chip brand appears in a significant number of television shows. Called "Let's," the fake brand of potato chips has been featured in Orange is the New Black, Arrested Development, My Name is Earl, Sons of Anarchy, Cougar Town, and more.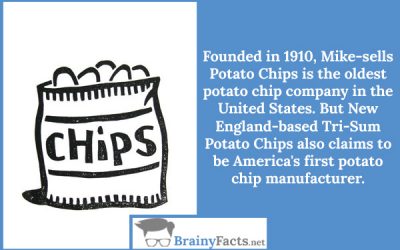 Founded in 1910, Mike-sells Potato Chips is the oldest potato chip company in the United States. But New England-based Tri-Sum Potato Chips also claims to be America's first potato chip manufacturer.[2]
Cheetos come in 50 flavors around the world, including fizzy Pepsi in Japan, ketchup in Poland, strawberry in Russia, and peanut-covered in Europe.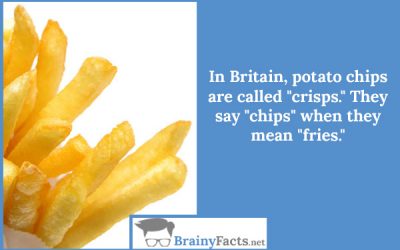 In Britain, potato chips are called "crisps." They say "chips" when they mean "fries."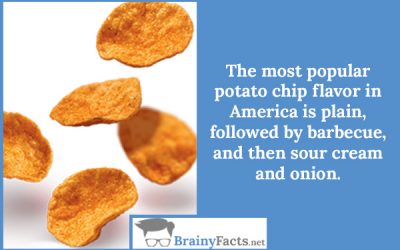 The most popular potato chip flavor in America is plain, followed by barbecue, and then sour cream and onion.