9 Delicious Facts about Pizza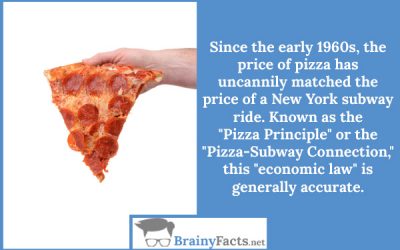 Since the early 1960s, the price of pizza has uncannily matched the price of a New York subway ride. Known as the "Pizza Principle" or the "Pizza-Subway Connection," this "economic law" is generally accurate.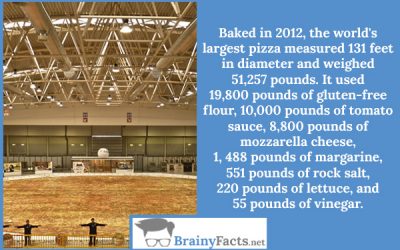 Baked in 2012, the world's largest pizza measured 131 feet in diameter and weighed 51,257 pounds. It used 19,800 pounds of gluten-free flour, 10,000 pounds of tomato sauce, 8,800 pounds of mozzarella cheese, 1, 488 pounds of margarine, 551 pounds of rock salt, 220 pounds of lettuce, and 55 pounds of vinegar.
Alexandre Dumas, the author of The Three Musketeers, traveled to Naples in 1835 and noted that the Neapolitan poor ate nothing but pizza in the winter.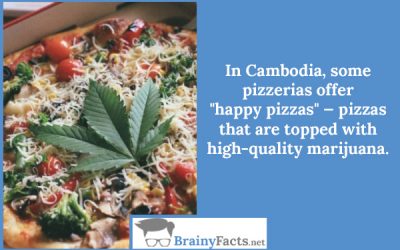 In Cambodia, some pizzerias offer "happy pizzas"—pizzas that are topped with high-quality marijuana.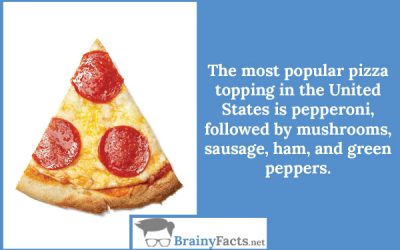 The most popular pizza topping in the United States is pepperoni, followed by mushrooms, sausage, ham, and green peppers.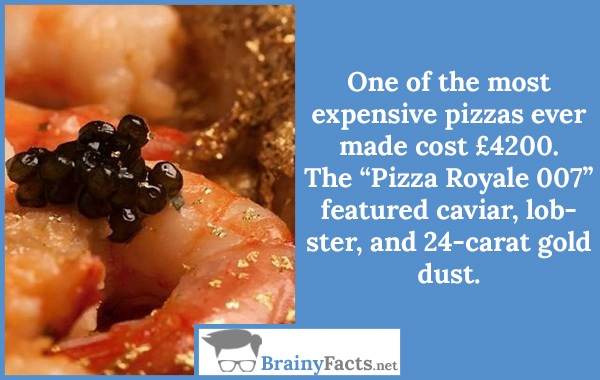 One of the most expensive pizzas ever made cost £4200. The "Pizza Royale 007" featured caviar, lobster, and 24-carat gold dust.
While pizza in some form has been baked since antiquity, the first "official" pizzeria opened in Naples around 1830.
Pizza is the second-leading source of calories in the diet of American children, second behind grain desserts, such as cookies and other carb-heavy treats.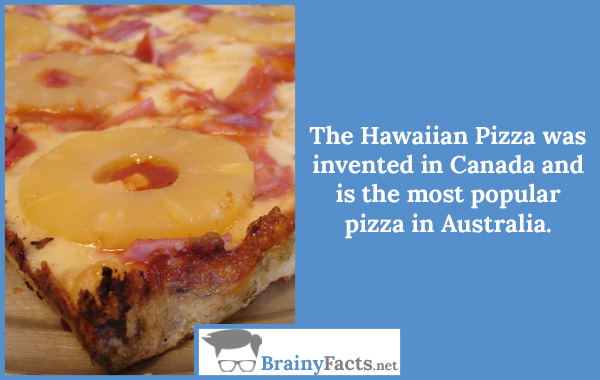 The Hawaiian Pizza was invented in Canada and is the most popular pizza in Australia.