6 Interesting Facts about Pollution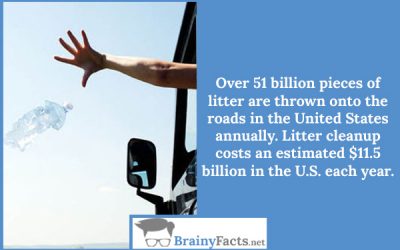 Over 51 billion pieces of litter are thrown onto the roads in the United States annually. Litter cleanup costs an estimated $11.5 billion in the U.S. each year.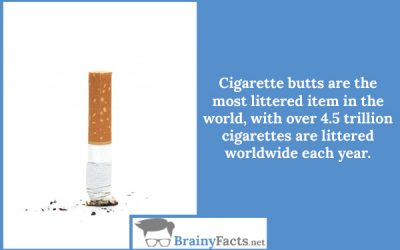 Cigarette butts are the most littered item in the world, with over 4.5 trillion cigarettes are littered worldwide each year.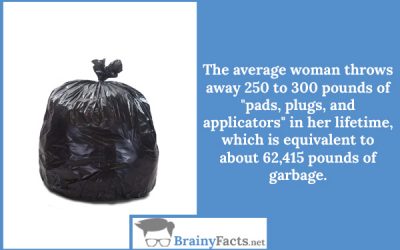 The average woman throws away 250 to 300 pounds of "pads, plugs, and applicators" in her lifetime, which is equivalent to about 62,415 pounds of garbage.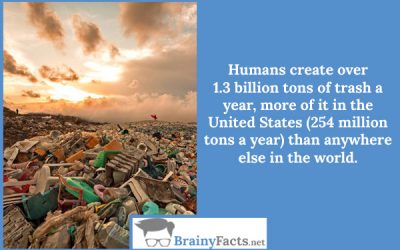 Humans create over 1.3 billion tons of trash a year, more of it in the United States (254 million tons a year) than anywhere else in the world.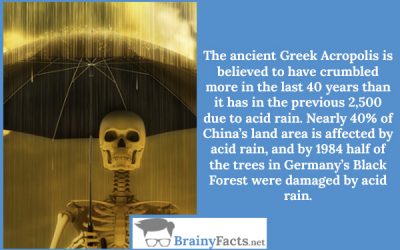 The ancient Greek Acropolis is believed to have crumbled more in the last 40 years than it has in the previous 2,500 due to acid rain. Nearly 40% of China's land area is affected by acid rain, and by 1984 half of the trees in Germany's Black Forest were damaged by acid rain.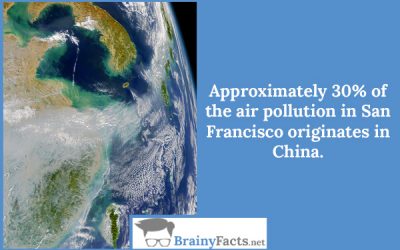 Approximately 30% of the air pollution in San Francisco originates in China.