6 Things you never knew about monkeys
Contrary to popular opinion, humans did not come from monkeys. Rather, humans and monkeys share a common ancestor 25-30 million years ago and then evolved from this animal in various different ways.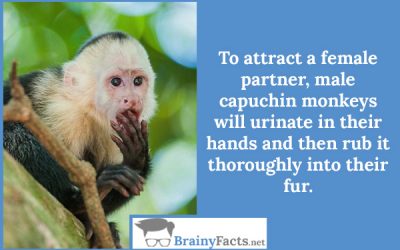 To attract a female partner, male capuchin monkeys will urinate in their hands and then rub it thoroughly into their fur.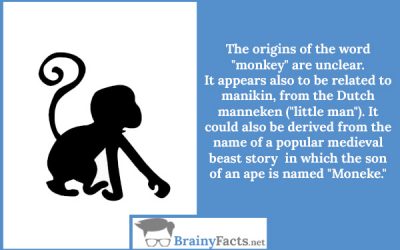 The origins of the word "monkey" are unclear. It appears also to be related to the manikin, from the Dutch Manneken ("little man"). It could also be derived from the name of a popular medieval beast story in which the son of an ape is named "Moneke."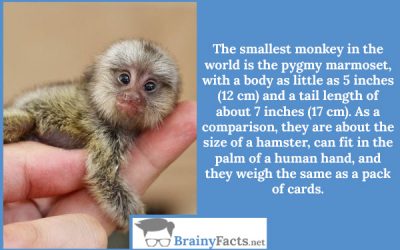 The smallest monkey in the world is the pygmy marmoset, with a body as little as 5 inches (12 cm) and a tail length of about 7 inches (17 cm). As a comparison, they are about the size of a hamster, can fit in the palm of a human hand, and they weigh the same as a pack of cards.
Apes, gibbons, lemurs, and chimpanzees are not scientifically classified as monkeys. They are all primates, but, like humans, they have a different classification to monkeys.