22 facts you may not know about dogs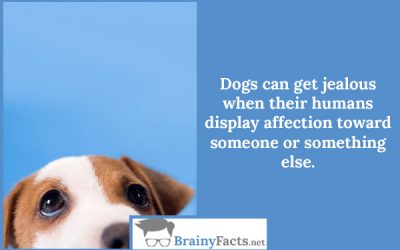 Dogs can get jealous when their humans display affection toward someone or something else.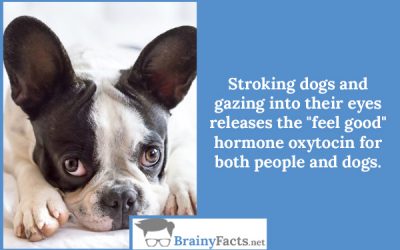 Stroking dogs and gazing into their eyes releases the "feel good" hormone oxytocin for both people and dogs.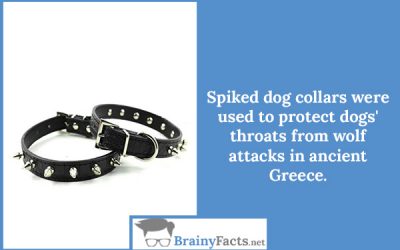 Spiked dog collars were used to protect dogs' throats from wolf attacks in ancient Greece.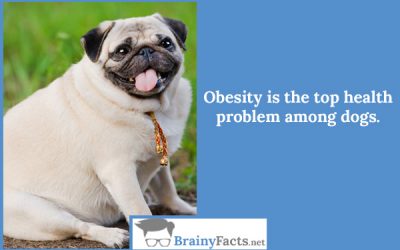 Obesity is the top health problem among dogs.
Although it was once illegal to keep dogs as pets in Iceland's capital city, the laws have been relaxed.
The Chihuahua was named for the state in northwestern Mexico where they were discovered.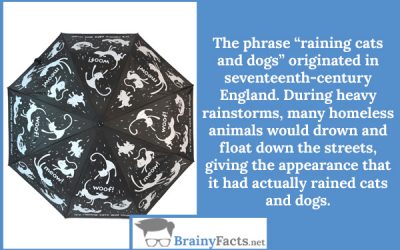 The phrase "raining cats and dogs" originated in seventeenth-century England. During heavy rainstorms, many homeless animals would drown and float down the streets, giving the appearance that it had actually rained cats and dogs.
Paul McCartney of the Beatles recorded a high pitched whistle at the end of "A Day in the Life" for his dog.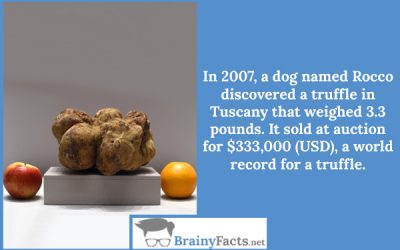 In 2007, a dog named Rocco discovered a truffle in Tuscany that weighed 3.3 pounds. It sold at auction for $333,000 (USD), a world record for a truffle.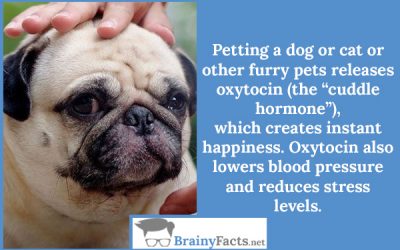 Petting a dog or cat or other furry pets releases oxytocin (the "cuddle hormone"), which creates instant happiness. Oxytocin also lowers blood pressure and reduces stress levels.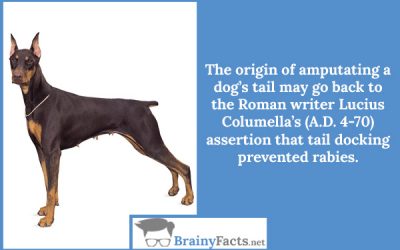 The origin of amputating a dog's tail may go back to the Roman writer Lucius Columella's (A.D. 4-70) assertion that tail docking prevented rabies.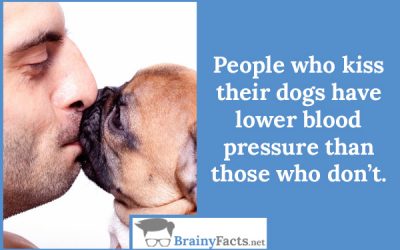 People who kiss their dogs have lower blood pressure than those who don't.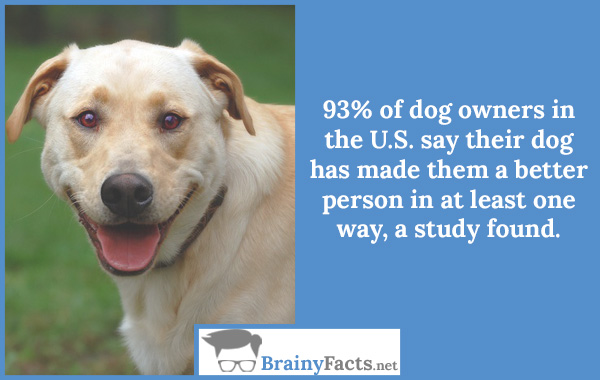 93% of dog owners in the U.S. say their dog has made them a better person in at least one way, a study found.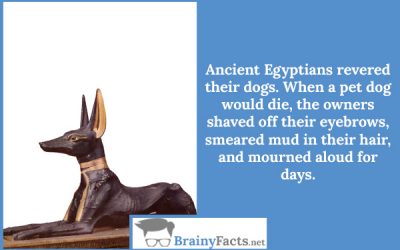 Ancient Egyptians revered their dogs. When a pet dog would die, the owners shaved off their eyebrows, smeared mud in their hair, and mourned aloud for days.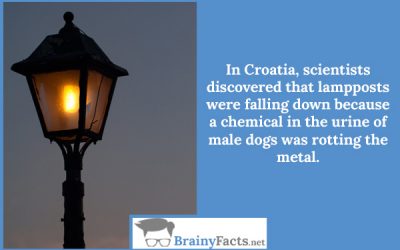 In Croatia, scientists discovered that lampposts were falling down because a chemical in the urine of male dogs was rotting the metal.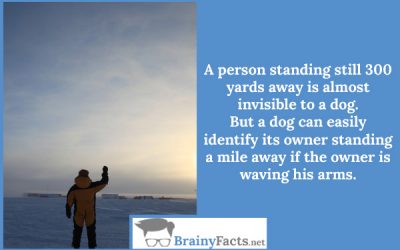 A person standing still 300 yards away is almost invisible to a dog. But a dog can easily identify its owner standing a mile away if the owner is waving his arms.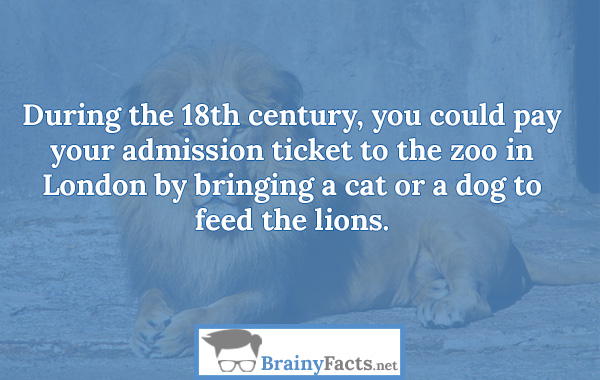 During the 18th century, you could pay your admission ticket to the zoo in London by bringing a cat or a dog to feed the lions.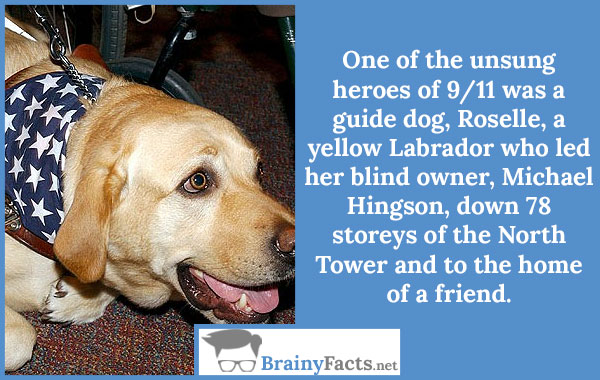 One of the unsung heroes of 9/11 was a guide dog, Roselle, a yellow Labrador who led her blind owner, Michael Hingson, down 78 storeys of the North Tower and to the home of a friend.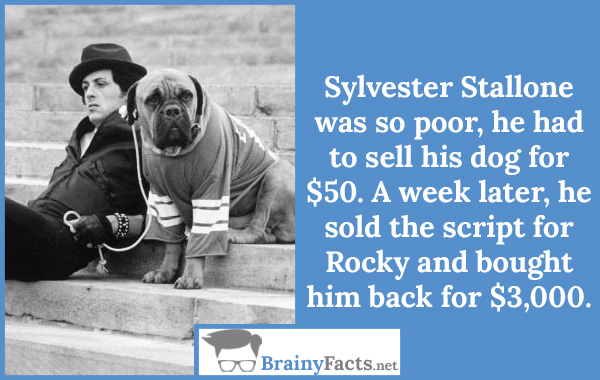 Sylvester Stallone was so poor, he had to sell his dog for $50. A week later, he sold the script for Rocky and brought him back for $3,000.