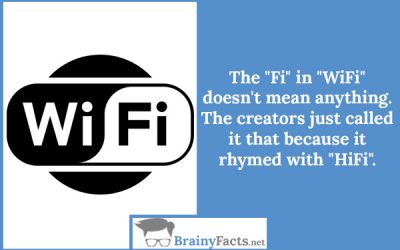 The "Fi" in "WiFi" doesn't mean anything. The creators just called it that because it rhymed with "HiFi". Fact source...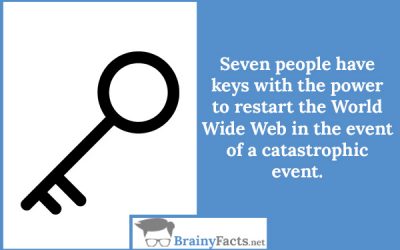 Seven people have keys with the power to restart the World Wide Web in the event of a catastrophic event. Fact source...
Discover more…
BrainyFacts Site is an ever-growing knowledge base for all the world's most random and interesting facts. We have thousands of facts about nearly anything you could think of…
Browse facts by categories
Signup Today For Instant Access
Join today and get access to Divi, as well as our other countless themes and plugins.