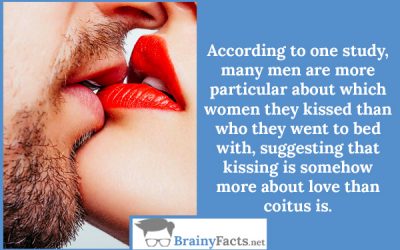 According to one study, many men are more particular about which women they kissed than who they went to bed with, suggesting that kissing is somehow more about love than coitus is. Fact source...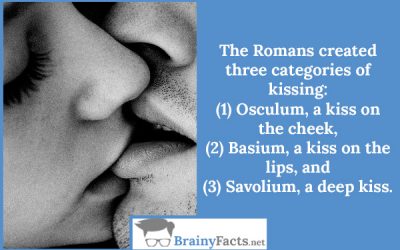 The Romans created three categories of kissing: (1) Osculum, a kiss on the cheek, (2) Basium, a kiss on the lips, and (3) Savolium, a deep kiss. Fact source...
Discover more…
BrainyFacts Site is an ever-growing knowledge base for all the world's most random and interesting facts. We have thousands of facts about nearly anything you could think of…
Browse facts by categories
Signup Today For Instant Access
Join today and get access to Divi, as well as our other countless themes and plugins.