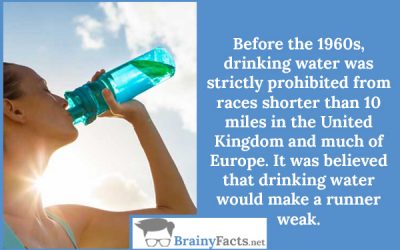 Before the 1960s, drinking water was strictly prohibited from races shorter than 10 miles in the United Kingdom and much of Europe. It was believed that drinking water would make a runner weak. Fact source...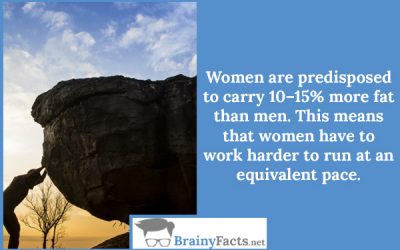 Women are predisposed to carry 10–15% more fat than men. This means that women have to work harder to run at an equivalent pace. Fact source...
Discover more…
BrainyFacts Site is an ever-growing knowledge base for all the world's most random and interesting facts. We have thousands of facts about nearly anything you could think of…
Browse facts by categories
Signup Today For Instant Access
Join today and get access to Divi, as well as our other countless themes and plugins.