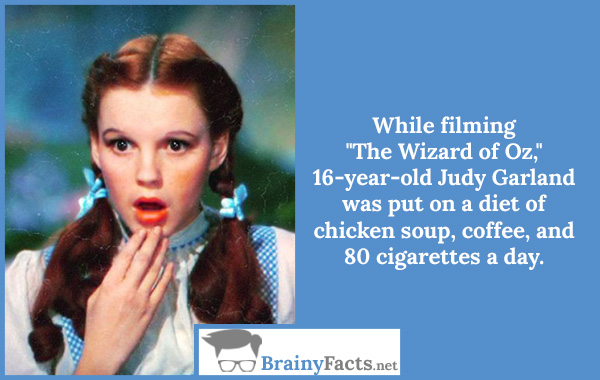 While filming "The Wizard of Oz," 16-year-old Judy Garland was put on a diet of chicken soup, coffee, and 80 cigarettes a day.
More Movie facts
You think you know everything about movies and cinema industry, here are some interesting facts you may not know! Unbelievable but true facts!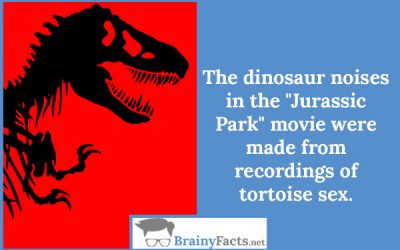 The dinosaur noises in the "Jurassic Park" movie were made from recordings of tortoise sex. Fact source...
read more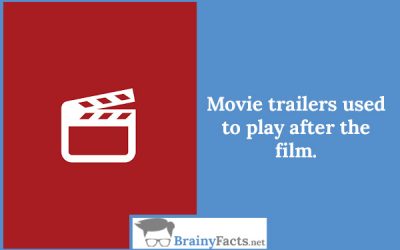 Movie trailers used to play after the film. Fact source...
read more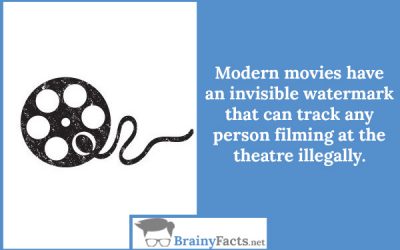 Modern movies have an invisible watermark that can track any person filming at the theatre illegally. Fact source...
read more
Discover more…
BrainyFacts Site is an ever-growing knowledge base for all the world's most random and interesting facts. We have thousands of facts about nearly anything you could think of…
Browse facts by categories