The ancestors of humans developed the ability to run long distances about 2.6 million years ago, most likely to hunt prey for food.
More Food facts
There are hundreds of little-known facts about food out there, but we have picked the ones we think are both a bit intriguing and undoubtedly scary at the same. If you love your food, these facts will satisfy your appetite!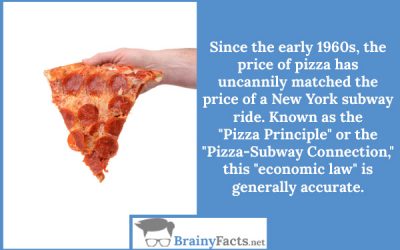 Since the early 1960s, the price of pizza has uncannily matched the price of a New York subway ride. Known as the "Pizza Principle" or the "Pizza-Subway Connection," this "economic law" is generally accurate. Fact source...
read more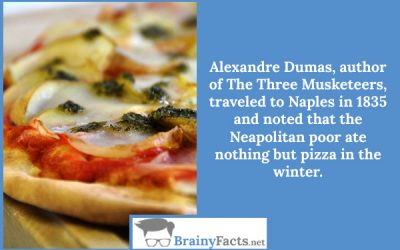 Alexandre Dumas, the author of The Three Musketeers, traveled to Naples in 1835 and noted that the Neapolitan poor ate nothing but pizza in the winter. Fact source...
read more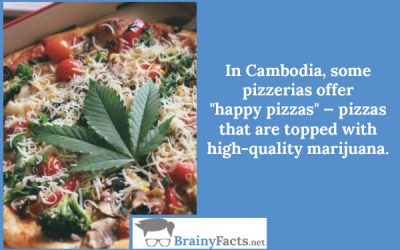 In Cambodia, some pizzerias offer "happy pizzas"—pizzas that are topped with high-quality marijuana. Fact source...
read more
Discover more…
BrainyFacts Site is an ever-growing knowledge base for all the world's most random and interesting facts. We have thousands of facts about nearly anything you could think of…
Browse facts by categories