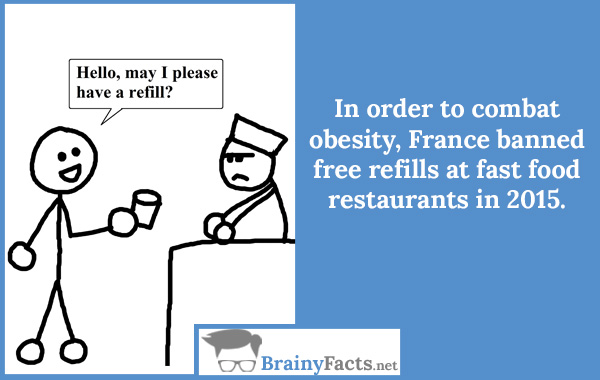 In order to combat obesity, France banned free refills at fast food restaurants in 2015.
More Obesity facts
Obesity has reached epidemic proportions globally, with at least 2.8 million people dying each year as a result of being overweight or obese. Unbelievable but true facts!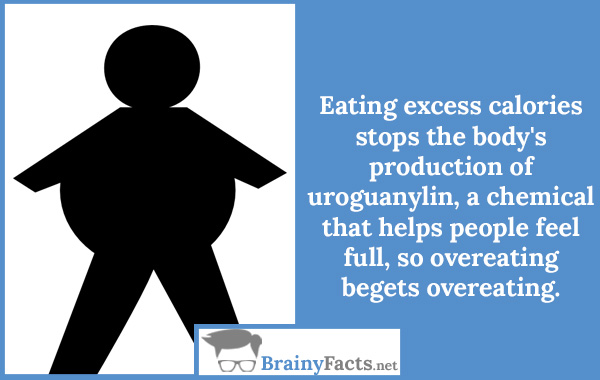 Eating excess calories stops the body's production of uroguanylin, a chemical that helps people feel full, so overeating begets overeating. Fact...
read more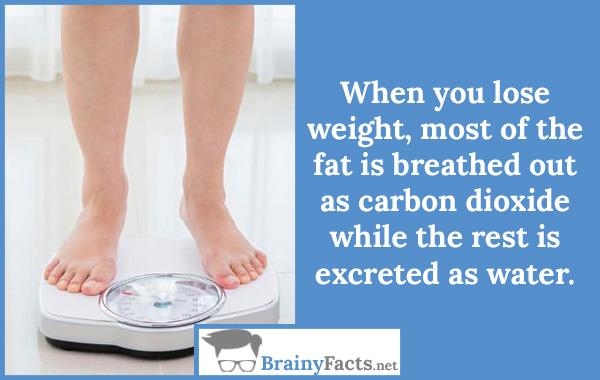 When you lose weight, most of the fat is breathed out as carbon dioxide while the rest is excreted as water. Fact...
read more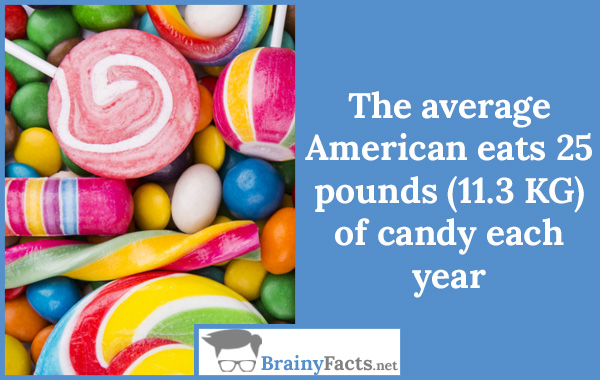 The average American eats 25 pounds (11.3 KG) of candy each year. Fact...
read more
Discover more…
BrainyFacts Site is an ever-growing knowledge base for all the world's most random and interesting facts. We have thousands of facts about nearly anything you could think of…
Browse facts by categories