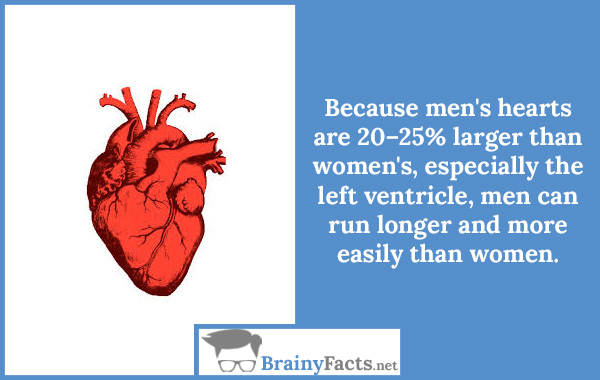 Because men's hearts are 20–25% larger than women's, especially the left ventricle, men can run longer and more easily than women.
More Heart facts
You know you can't live without your heart's daily thud-thud. But did you know that it will beat more than 2.5 billion times in your lifetime? Here's more to the heart than what you remember learning in biology class. Here are some of our favorite lesser-known facts about the engine that powers your entire body.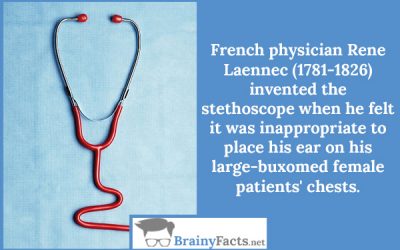 French physician Rene Laennec (1781-1826) invented the stethoscope when he felt it was inappropriate to place his ear on his large-buxomed female patients' chests. Fact source...
read more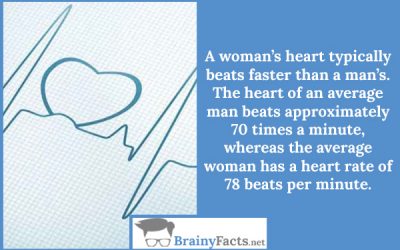 A woman's heart typically beats faster than a man's. The heart of an average man beats approximately 70 times a minute, whereas the average woman has a heart rate of 78 beats per minute. Fact source...
read more
Discover more…
BrainyFacts Site is an ever-growing knowledge base for all the world's most random and interesting facts. We have thousands of facts about nearly anything you could think of…
Browse facts by categories