More Heart facts
You know you can't live without your heart's daily thud-thud. But did you know that it will beat more than 2.5 billion times in your lifetime? Here's more to the heart than what you remember learning in biology class. Here are some of our favorite lesser-known facts about the engine that powers your entire body.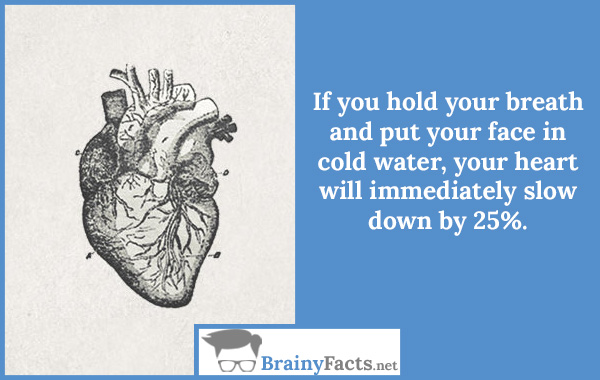 If you hold your breath and put your face in cold water, your heart will immediately slow down by 25%. Fact...
read more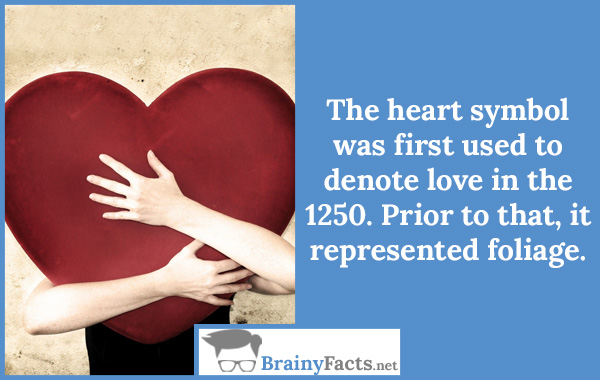 The heart symbol was first used to denote love in the 1250. Prior to that, it represented foliage. Fact...
read more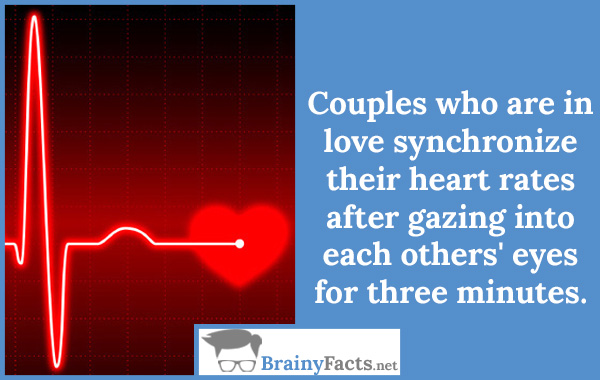 Couples who are in love synchronize their heart rates after gazing into each others' eyes for three minutes. Fact...
read more
Discover more…
BrainyFacts Site is an ever-growing knowledge base for all the world's most random and interesting facts. We have thousands of facts about nearly anything you could think of…
Browse facts by categories