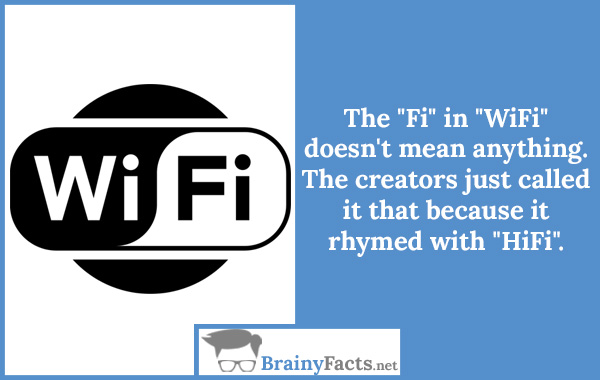 The "Fi" in "WiFi" doesn't mean anything. The creators just called it that because it rhymed with "HiFi".
More Technology facts
From the very first computer to tech of the future We have searched high and low to find the most interesting technology facts. Get some great technology information and enjoy our interesting tech facts!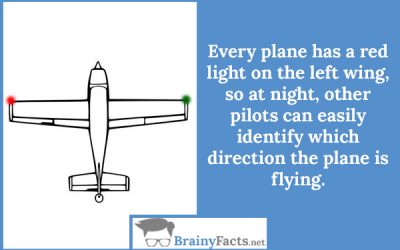 Every plane has a red light on the left wing, so at night, other pilots can easily identify which direction the plane is flying. Fact source...
read more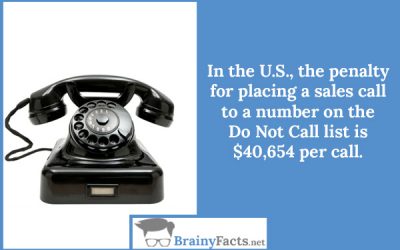 In the U.S., the penalty for placing a sales call to a number on the Do Not Call list is $40,654 per call. Fact...
read more
Discover more…
BrainyFacts Site is an ever-growing knowledge base for all the world's most random and interesting facts. We have thousands of facts about nearly anything you could think of…
Browse facts by categories