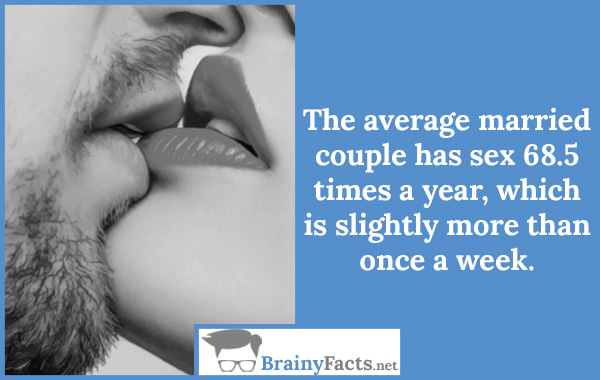 The average married couple has sex 68.5 times a year, which is slightly more than once a week.
More Marriage facts
Discover facts about dating and marriage including its cultural and historical origins, traditions, superstitions, love, lore, marital status, anniversary gifts, and much more.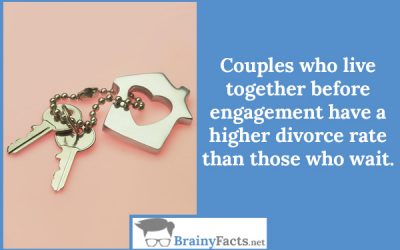 Couples who live together before engagement have a higher divorce rate than those who wait. Fact source...
read more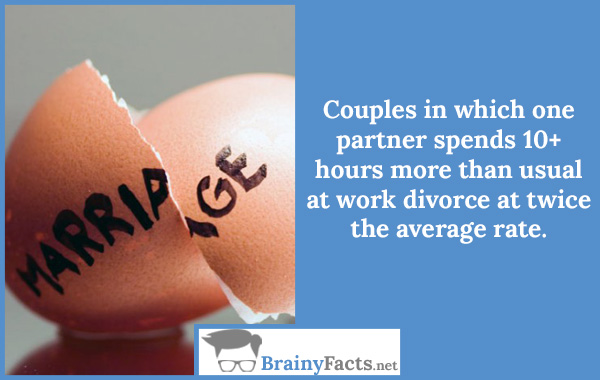 Couples in which one partner spends 10+ hours more than usual at work divorce at twice the average rate. Fact source...
read more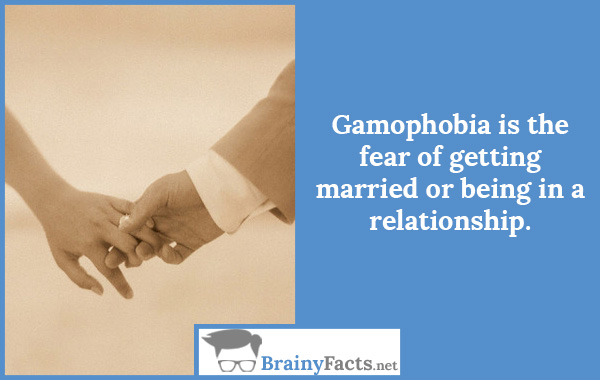 Gamophobia is the fear of getting married or being in a relationship. Fact source
read more
Discover more…
BrainyFacts Site is an ever-growing knowledge base for all the world's most random and interesting facts. We have thousands of facts about nearly anything you could think of…
Browse facts by categories