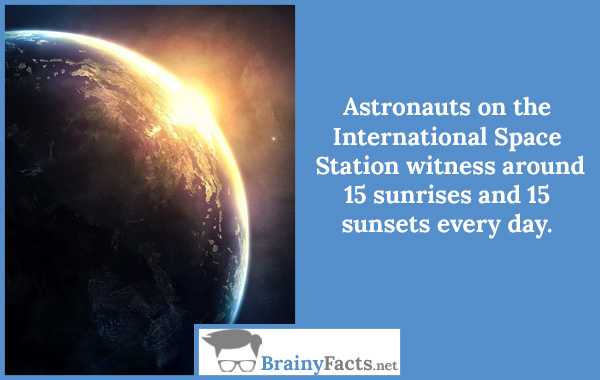 Astronauts on the International Space Station witness around 15 sunrises and 15 sunsets every day.
More Space facts
Space is mysterious and beautiful and there's a lot to wonder. The fact is we don't know all the answers about it. We know it's vast and beautiful, but we're not really sure how vast (or how beautiful, for that matter).
Some of the things we do know, however, are downright mind-boggling. Below, we've collected some of the most amazing facts about space, so when you look up at the stars you can be ever more wowed by what you're looking at.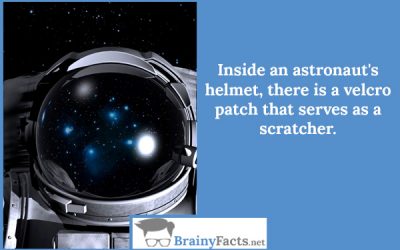 Inside an astronaut's helmet, there is a velcro patch that serves as a scratcher. Fact source...
read more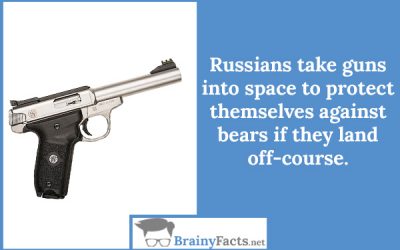 Russians take guns into space to protect themselves against bears if they land off-course. Fact source...
read more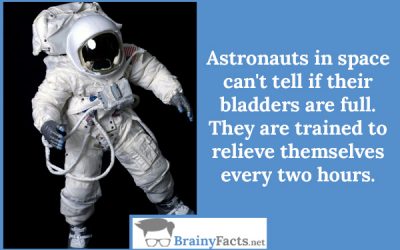 Astronauts in space can't tell if their bladders are full. They are trained to relieve themselves every two hours. Fact source...
read more
Discover more…
BrainyFacts Site is an ever-growing knowledge base for all the world's most random and interesting facts. We have thousands of facts about nearly anything you could think of…
Browse facts by categories