Although smoking is now banned on commercial airlines, most planes still have ashtrays. That's because the FAA requires them just in case someone does light up so they can properly put it out.
More Random facts
If you have some time to spare or you're just curious, those random facts will not only increase your knowledge but will also make you smarter. These are day to day facts will make you feel smart among friends, family and your girlfriend. Don't lose an opportunity to be smart and cool.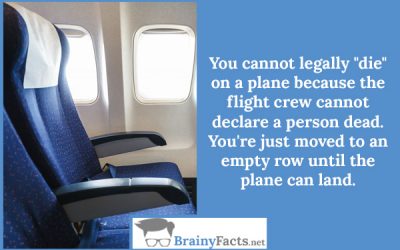 You cannot legally "die" on a plane because the flight crew cannot declare a person dead. You're just moved to an empty row until the plane can land. Fact source...
read more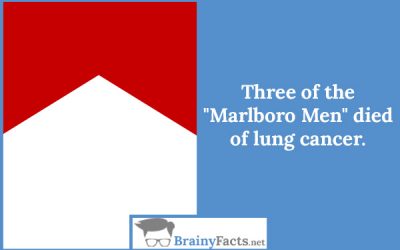 Three of the "Marlboro Men" died of lung cancer. Fact source
read more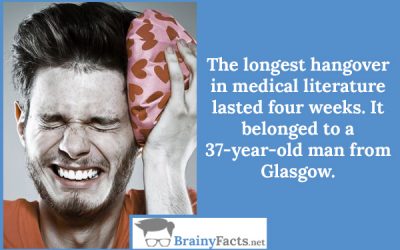 The longest hangover in medical literature lasted four weeks. It belonged to a 37-year-old man from Glasgow. Fact...
read more
Discover more…
BrainyFacts Site is an ever-growing knowledge base for all the world's most random and interesting facts. We have thousands of facts about nearly anything you could think of…
Browse facts by categories