14 Fascinating Facts You Didn't Know About Christmas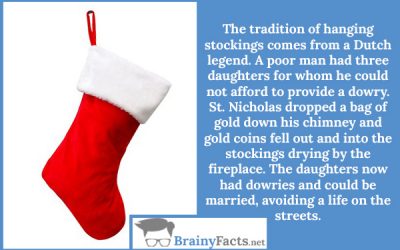 The tradition of hanging stockings comes from a Dutch legend. A poor man had three daughters for whom he could not afford to provide a dowry. St. Nicholas dropped a bag of gold down his chimney and gold coins fell out and into the stockings drying by the fireplace. The daughters now had dowries and could be married, avoiding a life on the streets.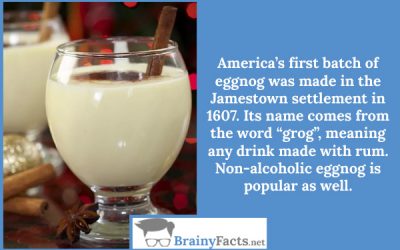 America's first batch of eggnog was made in the Jamestown settlement in 1607. Its name comes from the word "grog", meaning any drink made with rum. Non-alcoholic eggnog is popular as well.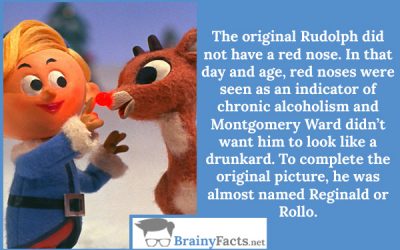 The original Rudolph did not have a red nose. In that day and age, red noses were seen as an indicator of chronic alcoholism and Montgomery Ward didn't want him to look like a drunkard. To complete the original picture, he was almost named Reginald or Rollo.
Tinsel was invented in 1610 in Germany and was once made of real silver.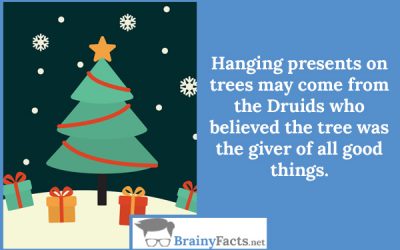 Hanging presents on trees may come from the Druids who believed the tree was the giver of all good things.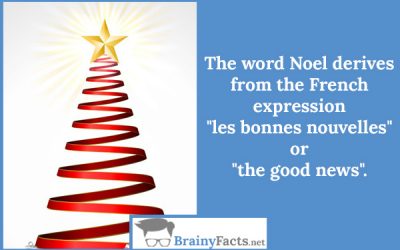 The word Noel derives from the French expression "les bonnes nouvelles" or "the good news".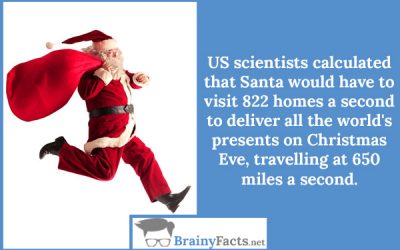 US scientists calculated that Santa would have to visit 822 homes a second to deliver all the world's presents on Christmas Eve, travelling at 650 miles a second.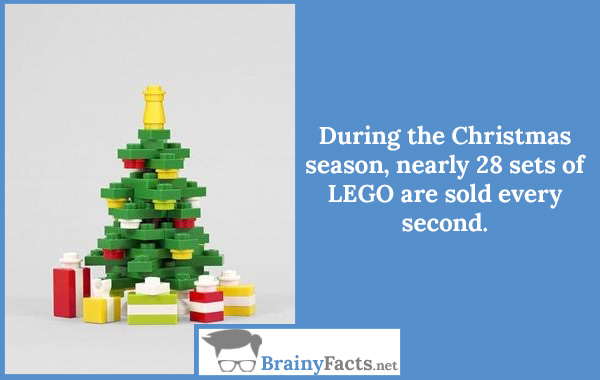 During the Christmas season, nearly 28 sets of LEGO are sold every second.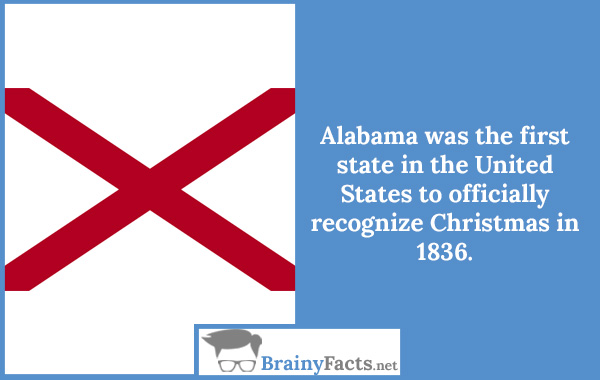 Alabama was the first state in the United States to officially recognize Christmas in 1836.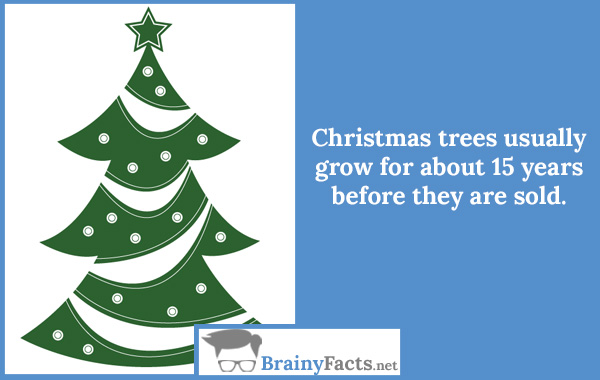 Christmas trees usually grow for about 15 years before they are sold.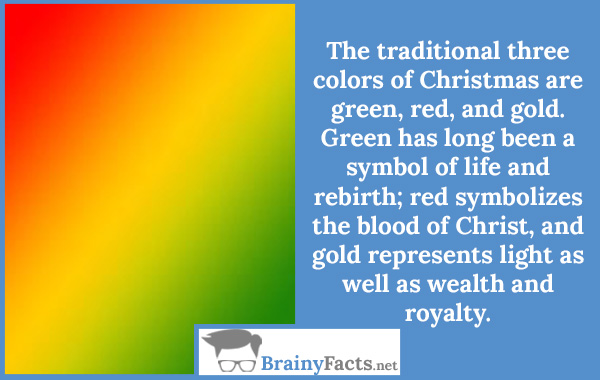 The traditional three colors of Christmas are green, red, and gold. Green has long been a symbol of life and rebirth; red symbolizes the blood of Christ, and gold represents light as well as wealth and royalty.