More 9/11 facts
On September 11, 2001, 19 militants associated with the Islamic extremist group al-Qaeda hijacked four airliners and carried out suicide attacks against targets in the United States. Two of the planes were flown into the towers of the World Trade Center in New York City, a third plane hit the Pentagon just outside Washington, D.C., and the fourth plane crashed in a field in Pennsylvania. Often referred to as 9/11, the attacks resulted in extensive death and destruction, triggering major U.S. initiatives to combat terrorism and defining the presidency of George W. Bush. Over 3,000 people were killed during the attacks in New York City and Washington, D.C., including more than 400 police officers and firefighters.
We Will Never Forget, Remember 9/11
Here are some interesting, but true facts, that you may or may not have known.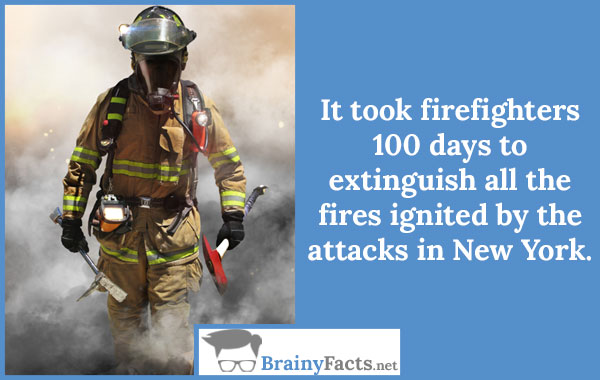 It took firefighters 100 days to extinguish all the fires ignited by the attacks in New York. Fact source
read more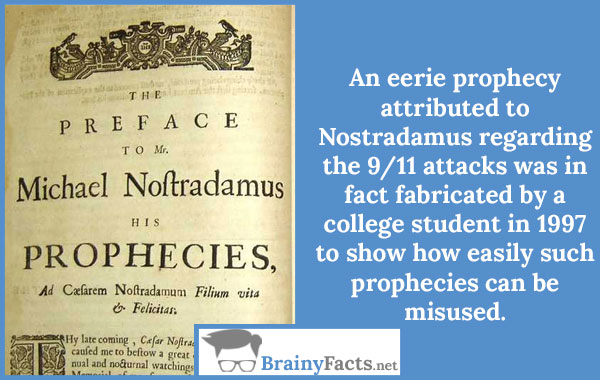 An eerie prophecy attributed to Nostradamus regarding the 9/11 attacks was in fact fabricated by a college student in 1997 to show how easily such prophecies can be misused. Fact source
read more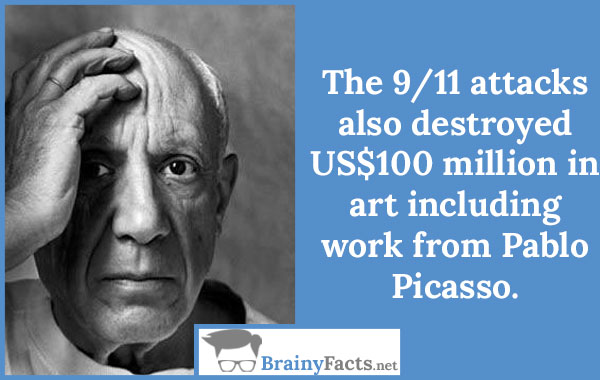 The 9/11 attacks also destroyed US$100 million in art including work from Pablo Picasso. Fact source
read more
Discover more…
BrainyFacts Site is an ever-growing knowledge base for all the world's most random and interesting facts. We have thousands of facts about nearly anything you could think of…
Browse facts by categories